NudeMaleArtGallery,current work in progress
Online Nude Male Art Galley has;The Year of the Dragon 2012 has me working on this 4'X5' Oil on Canvas painting of a born in the year of the Dragon man asleep on the back of his Dragon animal totem .On the shores of the new day.... Currently complete,updates on my work can be seen at my new thirdeyegallery.ca.
Click the link below to have a look. http://thirdeyegallery.ca/artgalleryofnovascotiafrenchacadianpainterclaudeedwintheriault Click to have a look at my video playlist of 20 videos that depict the work in progress of my paintings...
2011 saw me complete Corporate and Greed become Peace and Harmony wrapping their embrace around the earth Mandala as seen from deep space. 4'X5' Oil on Canvas , really nice in low light, since one seems to be looking back at earth from deep space. Not your basic Art Gallery of Nova Scotia mainstream stuff. This is very esoteric inspired by the zero point 2012 mindset.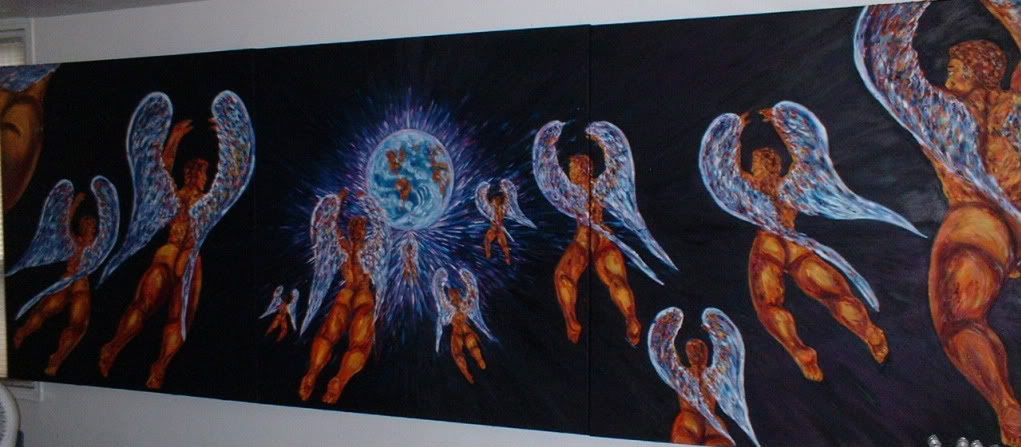 Zero Point 2012 inspired painting depicting the Heavenly Bodies lining up. Male nude being the icon prop of choice. A 3 piece 4'X4'canvas triptych making a 4'X12'wide angle full room piece.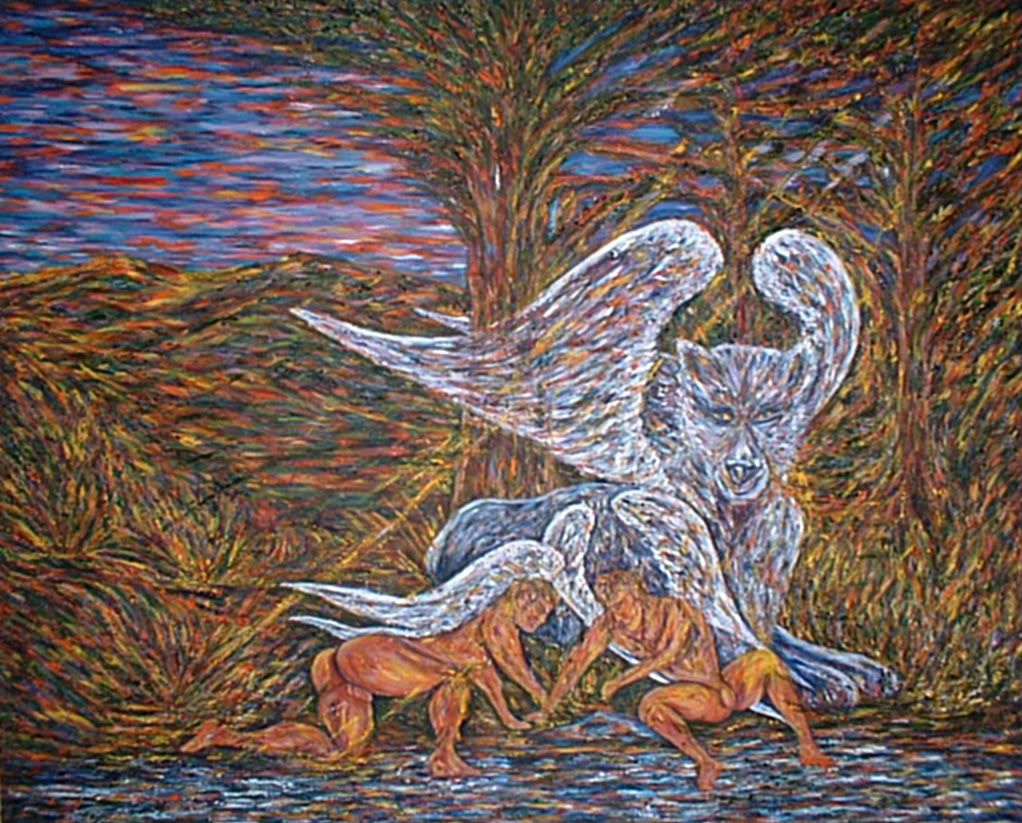 Romulus and Remus in the forest with Loupa. Oil on Canvas 4'X5' completed 2011.


High End Toronto Art by malebeautyforum
Zero point 2012 inspired Triptych After the Titan war. Zeus, Neptune, Hades hold council to divide the Heavens, Earth & The Underworld. 4'X12' completed 2010 beyond Art Gallery of Nova Scotia stuff
Angels of Calvary 500 nautical miles above the Persian Gulf. Triptych 4'X12' Oil on Canvas. Work in 2010
Below; more NudeMaleArtGallery,work. A pre 2012 triptych made up of 3,4'X4' canvases.Called "The Thundering Hooves of the Angels of Cavalry", 500 nautical miles above the Persian Gulf.Not listed in my Gallery yet due to it only being 3/4 completed.Very third and final secret of Fatima.
Visual update of current gallery : Click below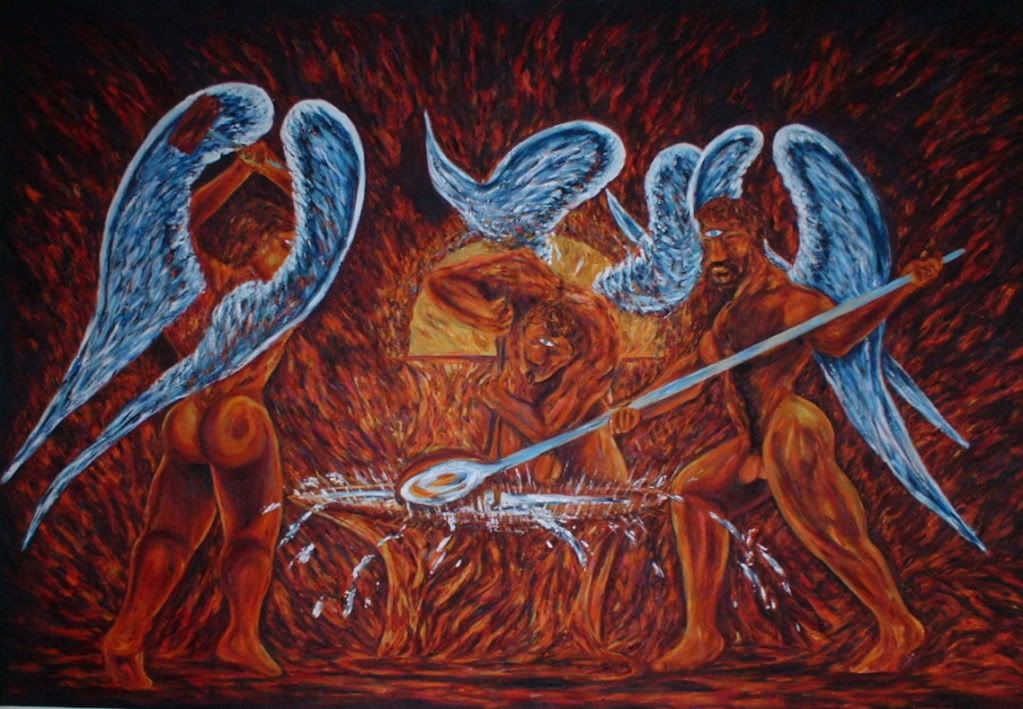 The three Cyclops force Lightening for Zeus in the underworld
Oil on Canvas 4'X5' Completed is 2009
Here at www.MaleBeautyForum.com I am always very busy producing preliminary Etude Drawing studies of the Artistic Male Nude model for my continuing and expanding gay artwork.Pleased to announce feedback from the growing number of men who view my site. And I am pleased to present yet another update on Fine art male nudes and classical drawings of men and the male body. One of several current Gallery works in progress.It is soon to be all the way through should be listed in my Gallery shortly. A 3'X5' representation depicting " Atlas Shrugs" a fun way to look at things